Self-consumption makes your business more profitable and sustainable

Whether or not you have self-consumption, we have a sustainable solution for your company and the best advice from our Energy Agents.

> Use our filters to refine your search
Frequently Asked Questions
What elements comprise a self-consumption installation?
A self-consumption installation consists of several elements:
First of all, it includes a generator field, mainly made up of photovoltaic panels. The energy produced by this equipment is direct current.
Secondly, we have a grid inverter with the function of converting the energy generated with the panels into alternating current, so that it can be consumed in the consumer's regular grid and also allows us to visualize the energy generated and consumed through application or web portal that receives the data from the installation.
The photovoltaic modules sit on a structure, mainly made up of metal parts to which the solar panels are attached by means of screws and fixings.
The installation features cabling and electrical protection to ensure the safety of the installation.
Image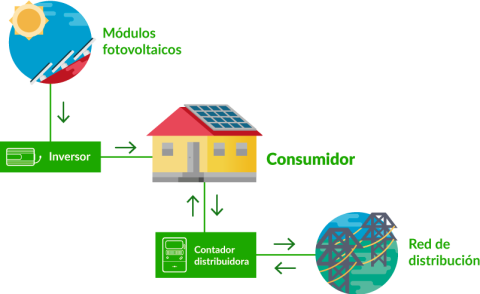 What happens to the energy I don't use?
The energy transferred to the network can be used in two ways:
Compensation for in billing (simplified compensation)
Energy sale contract. This process is complex and requires registration as a producer Except for special cases, we recommend not doing this for installations below 100 kW.
Another possibility to manage surpluses is to store the excess energy in batteries in order to have it available when it is needed. Battery prices are currently very competitive and it's an excellent option.
How much does a self-consumption installation cost?
The price of a self-consumption installation can vary depending on different factors, for example, the type of structure used, the quality of components such as the panels and the solar inverter. What's important with a self-consumption installation is not the price valuation, but an adequate personalised study taking into account the needs of the consumer. This way, they can take full advantage of the energy generated and increase the percentage savings achieved.
To find out the cost of the installation that best adapts to your needs, request a quote from the Feníe Energía team.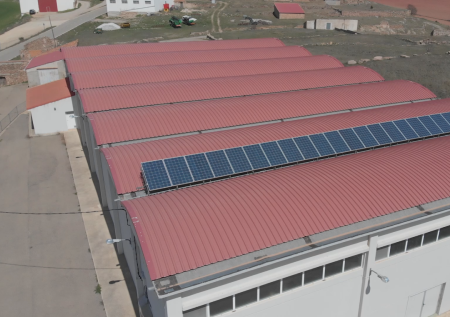 Instalación de un autoconsumo colectivo de 5kW de potencia que surtirá de energía a los edificios públicos de Malanquilla
Weidner podrá ahorrar casi 40.000 € en su factura por esta instalación de paneles solares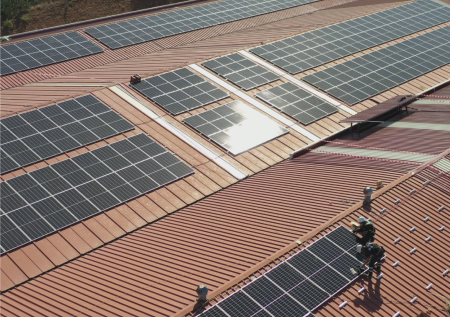 Instalación de placas solares con 220 kW de potencia en la Cooperativa Extremeña de Ajos de Aceuchal S.C.